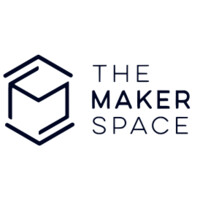 Challenge
Through the use of emerging technologies how might a civic technology lab create a safe environment to learn, tinker and play?

Insight
The Fourth Industrial Revolution has become somewhat of a buzz word across the globe with very few people understanding the practical implications of this phenomena on their lives. The few that do understand are found wanting exciting ways to communicate this.

Approach
We created an easy assembly mini robotic arm together with the MakerSpace and Derivco. The robotic arm would be assembled by enthusiasts with various components including stepper motors, microprocessing units, 3D printed perspex, bluetooth chips that could be controlled via mobile device.
---
Challenge
The internet of things is cited as being a fundamental part of the Fourth Industrial Revolution, bringing about topics such as automation, mechatronics and the loss of jobs. How might people be capacitated with skills and tools of the future?

Insight
Skills of the future are a necessity to actively participate in the Fourth Industrial Revolution. Data science, analysis, hardware, coding said to be the domineering ones.

Approach
Create a multi-country collaborative project of building electronic weather stations using various miro-weather data sensors that could be housed on a central database to visualise micro-weather patterns in the various countries.